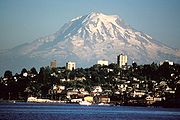 Mount Rainier is the highest mountain in the northwest United States, towering in the backdrop of Seattle and Tacoma. I decided to climb it. Well, actually Jeff decided to climb it and convinced me to also climb it.
After dislocating my elbow in the months leading up to the climb and losing my luggage and climbing gear just before the climb, I finally made it to the mountain.
The climb starts at Paradise (5,400 feet). We hiked with our gear up to Camp Muir (10,600 feet) which about 4.5 miles and takes most of the day. We set up our tents just below Camp Muir.
The second day was glacier training, self-rescue and mountaineering training on Cowlitz Glacier.
Then at midnight, we wake early to head up to Cathedral Gap to our first rest stop.
The view from Paradise Lodge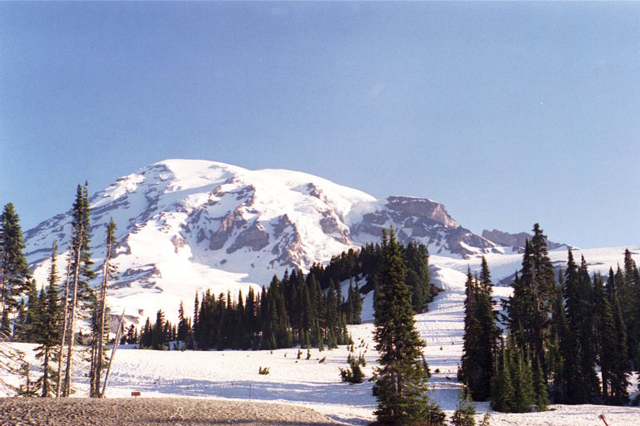 Jeff and Connie resting on the Muir Snowfield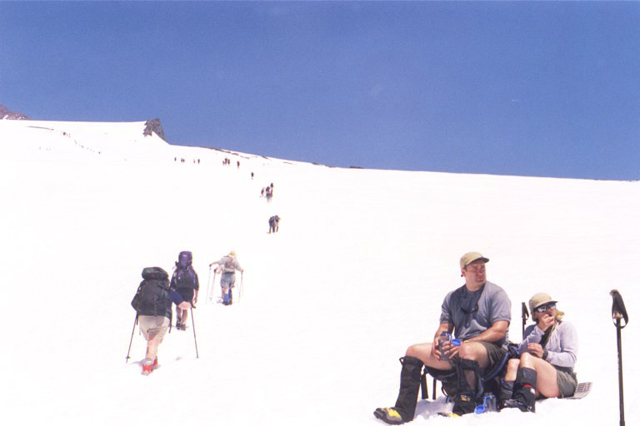 Ed resting on the Muir Snowfield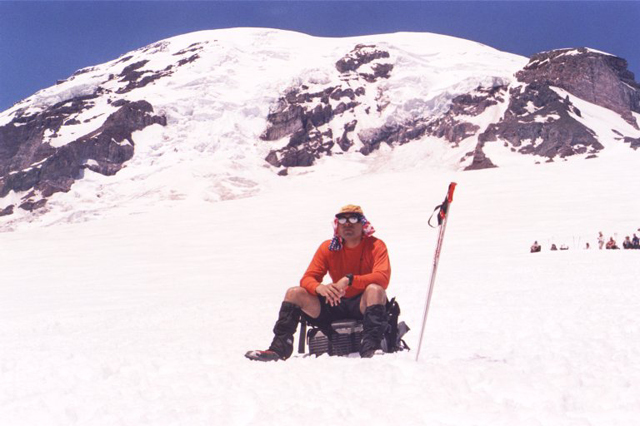 After hiking up the snowfields, we set up camp: Rainier: Camp Muir.
Ed learning to ice climb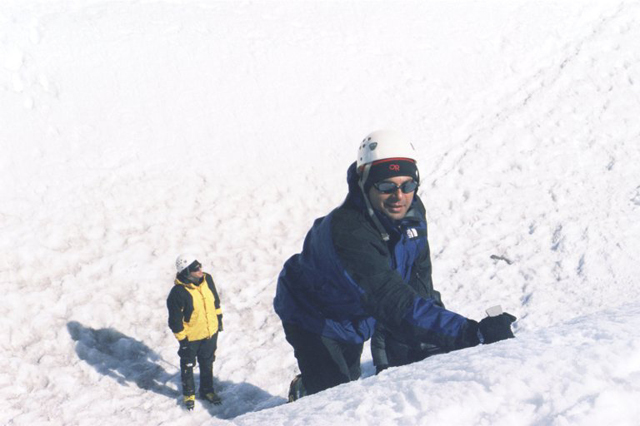 Other climbing teams passing behind our camp at Muir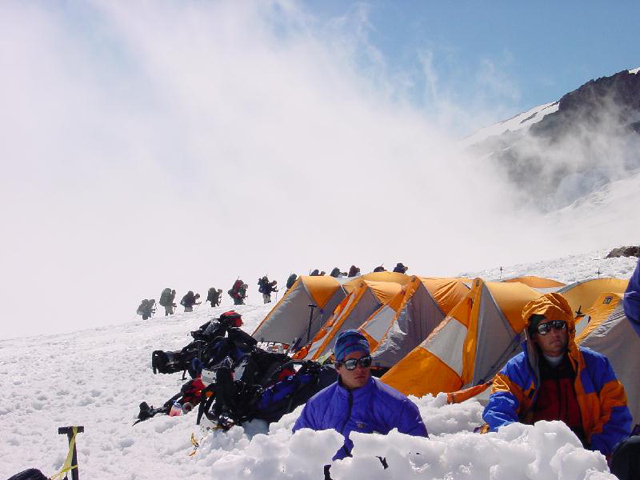 The view from our tent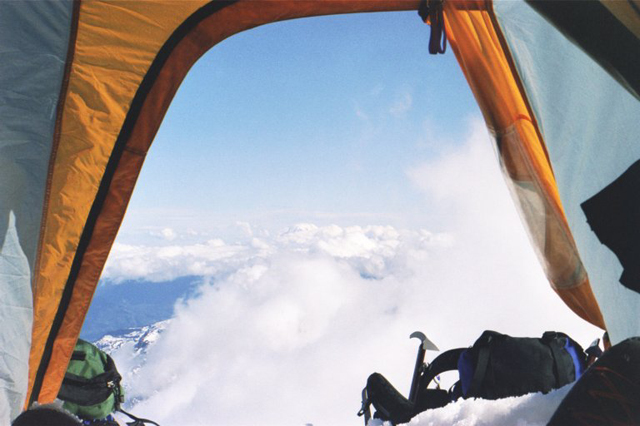 A climbing team coming up from Cathedral Gap to the first rest stop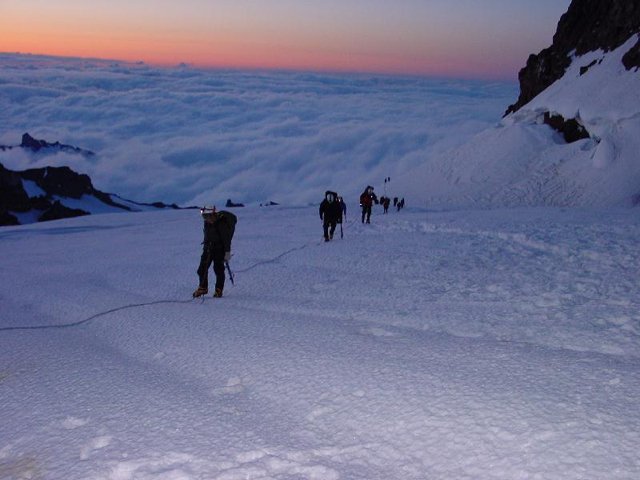 Another climbing team coming into the first rest stop on the Ingraham Glacier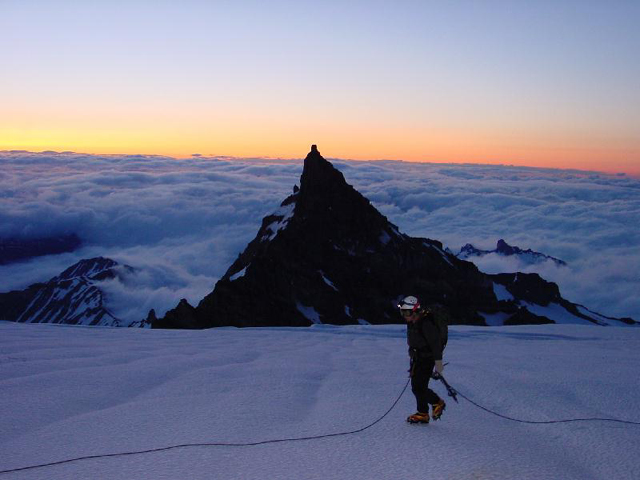 Coming out on top of the Ingraham Glacier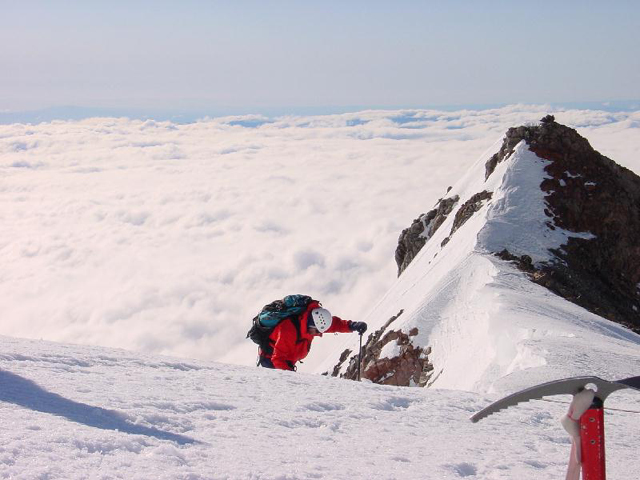 Ed at the second rest stop, with Mount Adams in the background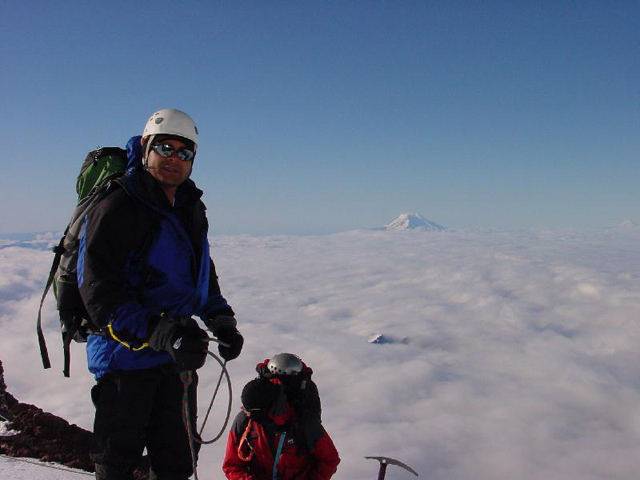 Phil pulling one of guys out of a steam vent at the summit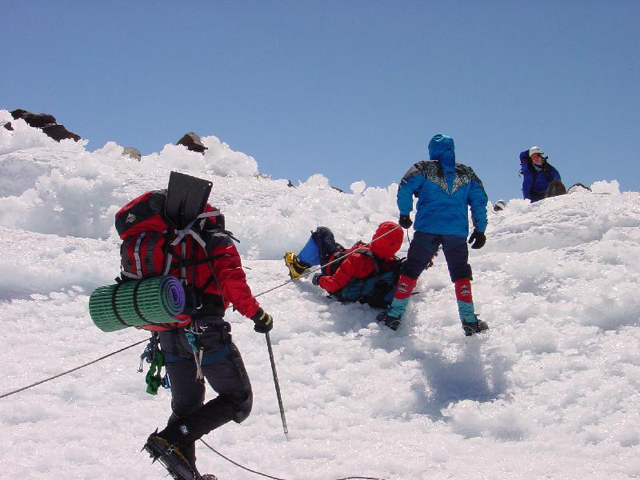 In the summit crater (I am the pumpkin on the left.)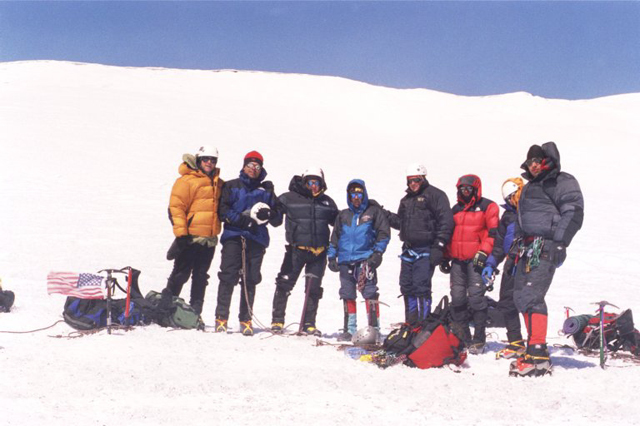 Thanks to the Guides at RMI




and our head guide: Phil Ershler