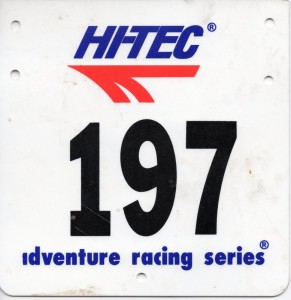 Action Dave and Jamie Liu ran, biked and paddled this race with me. This race is a favorite since it happens at night. Getting lost in the woods in the dark is more fun than being lost in the daytime.
We came in at 4:30:06 in 50th place (out of 138 teams) in the coed division. The last team came in at 7:24:17 and first place came in at 3:29:20. See the full results for the Hi-Tec Adventure Racing Series #6 Hartford, CT, September 8, 2001.
A blazing start:

Emerging from the lake after a kayaking leg:

Dave, Jamie and Doug trying to figure out where we are and what we are supposed to be doing.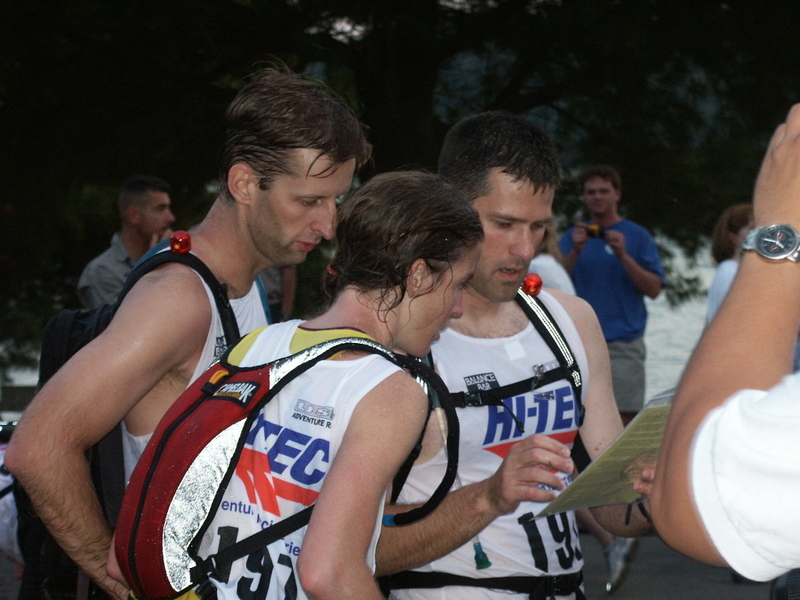 Setting the pole for Jamie to climb.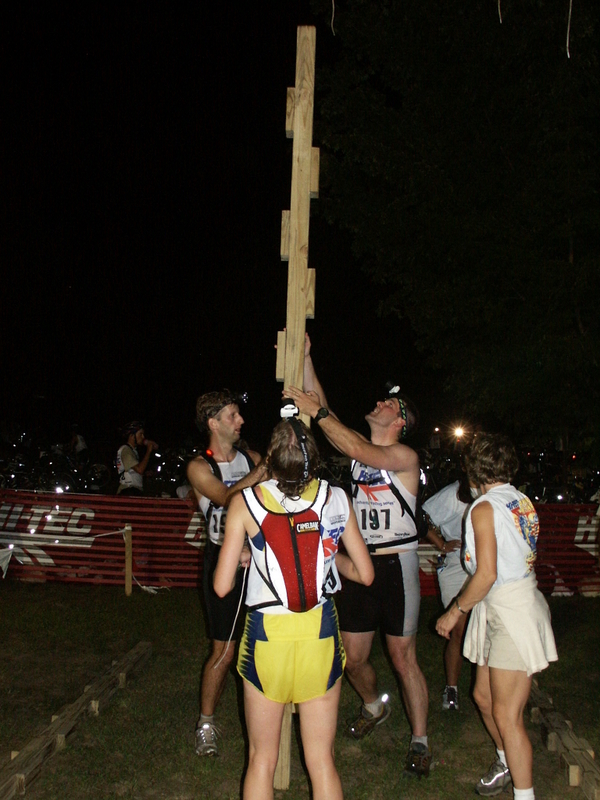 Jamie climbing.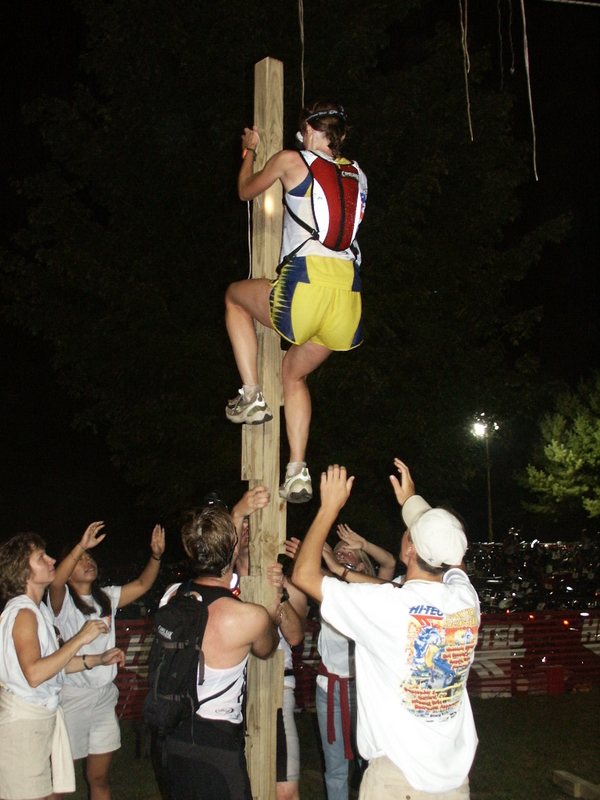 Jamie tying.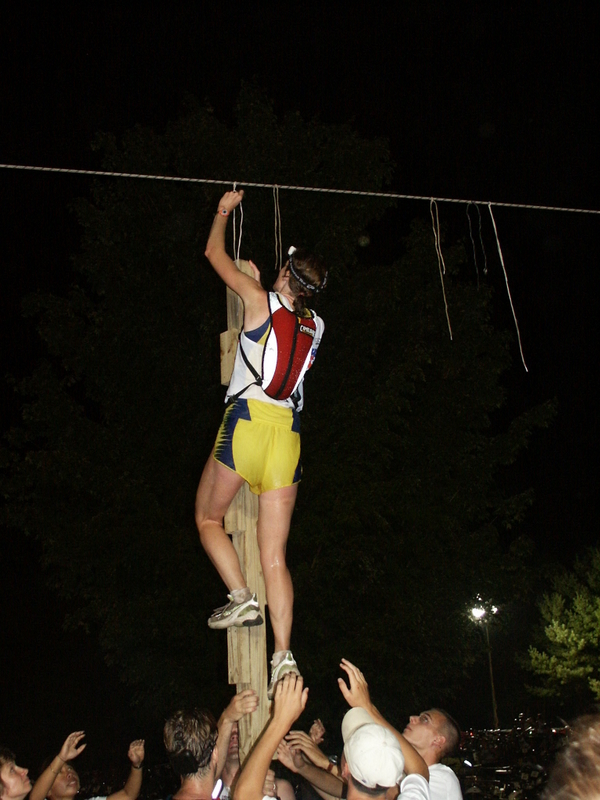 Doug and Dave in the dark. Where's Jamie?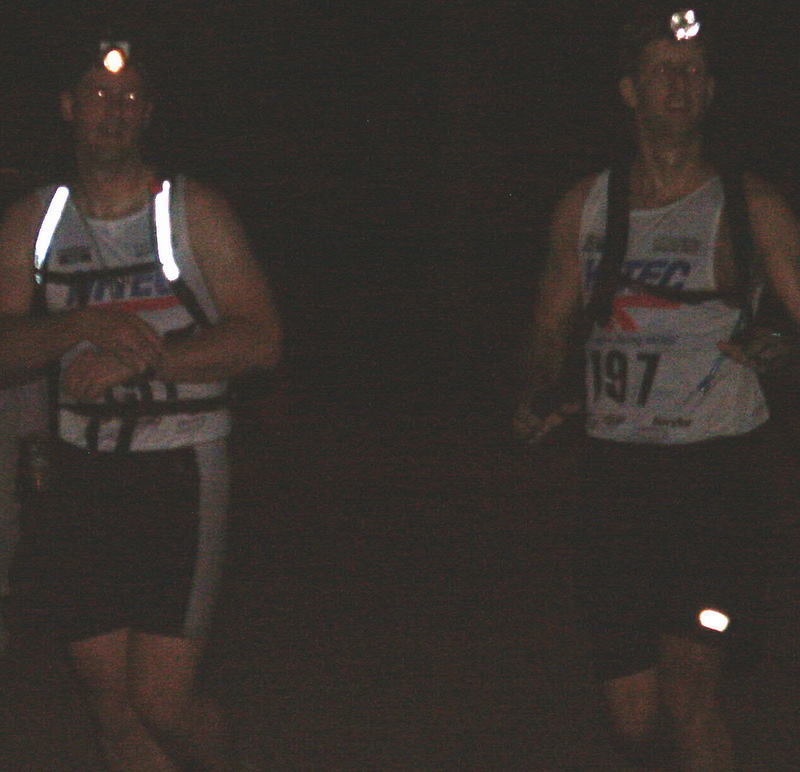 The wall is the last obstacle before the finish line:

Crossing the finish line: