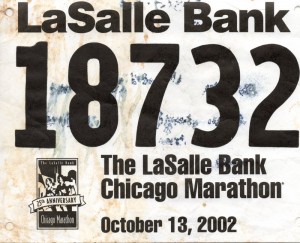 I ran the 2002 edition of the Chicago marathon. It was my first marathon.
It was a cool day in October. This was a sharp contrast to the hot summer training runs getting ready for the race.
I finished in a disappointing 4:40.
Since I was injured and never got a training run over 15 miles, I guess I should be happy that I finished.
My finishers certificate:

The race course: