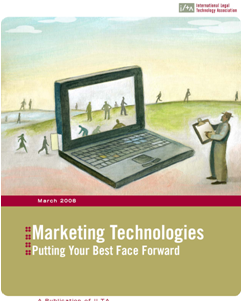 I co-authored LinkedIn to Facebook On My Blog: Social Media for Lawyers and Law Firm Staff with Jenn Steele (of Leading Geeks).
The article appeared in the Marketing Technologies – Putting Your Best Face Forward white paper from the International Legal Technology Association
The article is reprinted here with permission. For more information about ILTA, visit their website at www.iltanet.org.