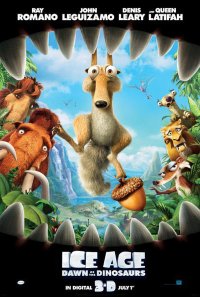 The Son and I went to see the new Ice Age movie. He liked the first two and watched them over and over again. But that's what kids do.
The Ice Age movies come out of 20th Century Fox, not Pixar. So they are in not in the same league as Up, Cars, Wall-E, and Finding Nemo. But I thought it was a good excuse to get out of the house and be the basis of a GeekDad post.
Read more in my post on GeekDad: Top Ten Things That Parents Should Know About Ice Age: Dawn of the Dinosaurs.