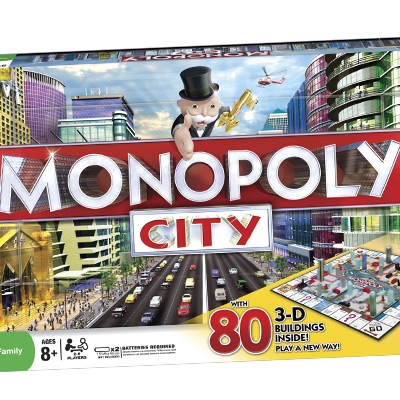 Given my real estate background, it's probably no surprise that I am a Monopoly junkie. I am a purist of the game and not enthusiastic when Hasbro starts messing with the classic game. (I have no problem with the editions for different cities and renaming the properties).
It looks like they are messing with it.
The Monopoly City Edition is coming out this fall. You no longer need a monopoly to start putting up buildings and there are different types of buildings. Sounds like an impending failure.
To publicize the new edition, Hasbro is launching Monopoly City Streets. It's limited-time online version of Monopoly that allows players to buy, build up and trade streets based on Google Maps, competing against participants all over the world in real time.
Read more in my latest post on GeekDad: Play Monopoly Using Your Street.