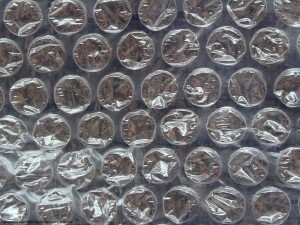 Bubble Wrap was created by two engineers, Alfred Fielding and Marc Chavannes, in 1957. They went on to form the Sealed Air Corporation (US) in 1960. That makes 2010 the 50th birthday of Bubble Wrap®.
Bubble Wrap Appreciation Day has been celebrated annually on the last Monday in January since 2001.
How can you celebrate?
Pop some! Or if you don't have ready access, you can pop some virtually with Sealed Air's virtual bubble wrap game. Or check out some of their other Bubble Wrap Fun.