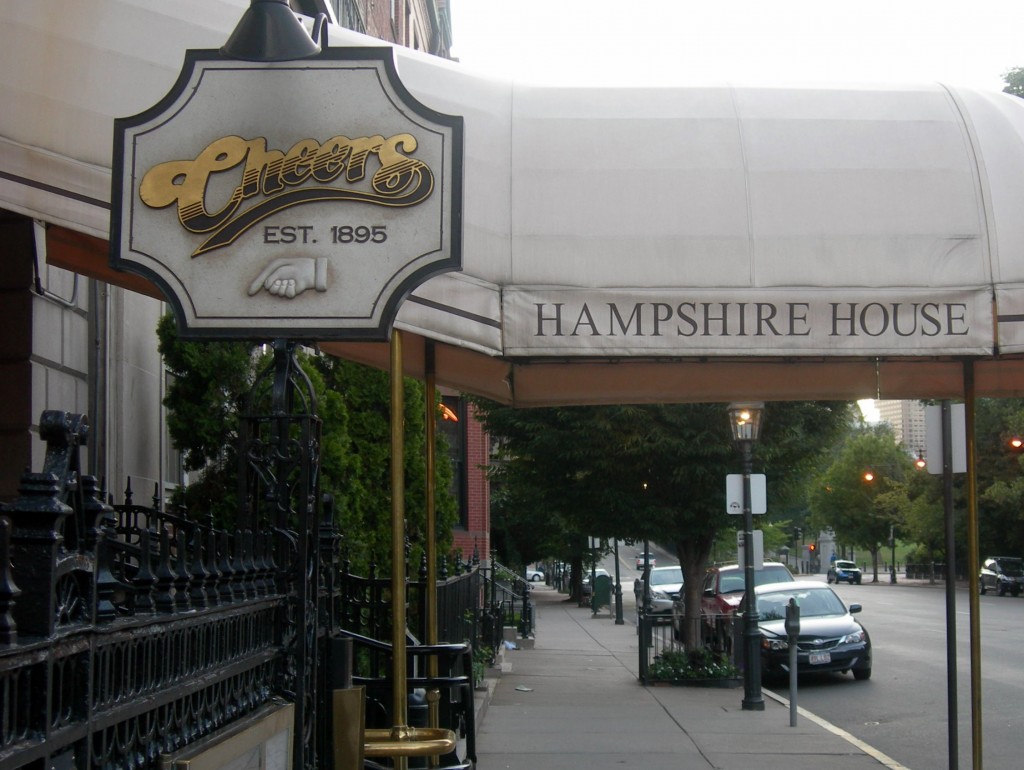 The exterior shots for the TV show Cheers were filmed at the Bull & Finch Pub in Beacon Hill. The phenomenal success of the TV show led the phenomenal success of the Bull & Finch as a tourist destination.
Seemingly overnight, the bar went from a sleepy neighborhood pub to an attraction. In 2002, the Bull & Finch Pub was officially renamed "Cheers Beacon Hill".
Even though the show stopped showing in prime time, tourists still line up to take pictures (like that one?), asking the bartender where Norm is, and buy souvenirs.
The proprietors have leveraged the appeal into a second location at Faneuil Hall Marketplace.
It's not much a bar anymore. It's more of a souvenir shop.
But if you're a fan of the show, then you will wait in line to walk down the steps, step inside and yell "Norm!!"
It's that history and popularity that landed it a spot on the 1,000 Great Places in Massachusetts. Here is what I have so far on 1,000 Great Places in Massachusetts:
[catlist id=454 numberposts=1000]