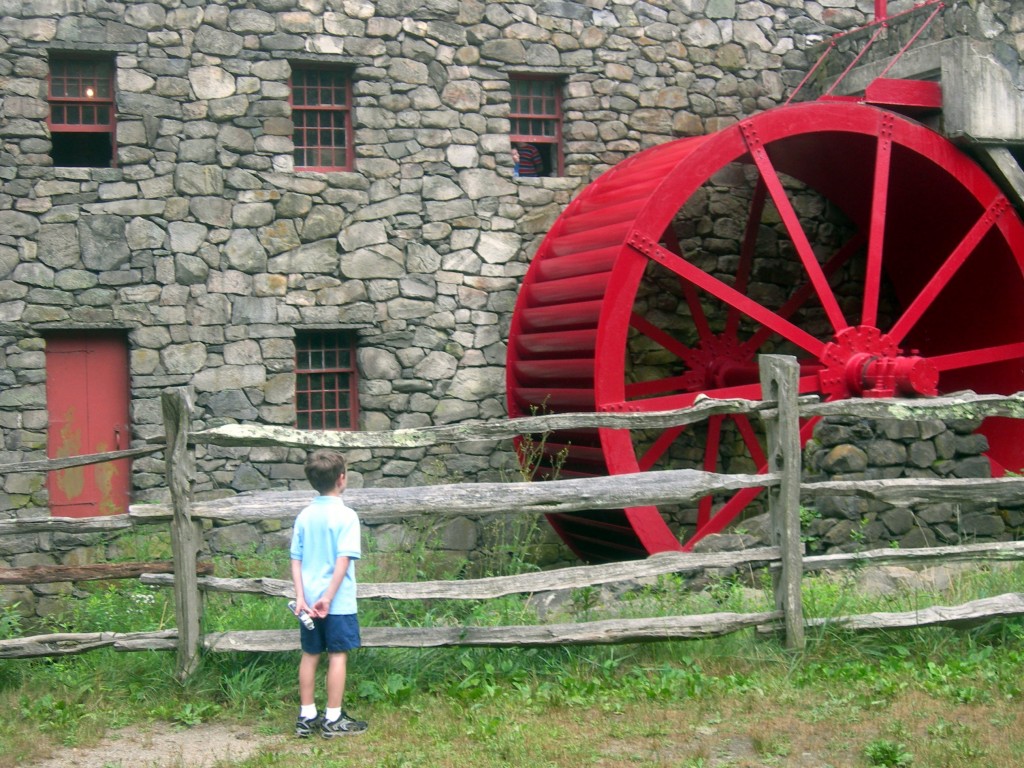 Henry Ford built a replica and fully working grist mill just down the street from the Wayside Inn. (Yes, that Henry Ford.) He also owned the Wayside Inn at the time.
The Grist Mill was built in 1929 by hydraulic engineer J.B. Campbell. The Wayside Inn Grist Mill produces approximately 5 tons of flour per year. The Grist Mill was used by Pepperidge Farm as a full-time production facility from 1952-1967. They liked it so much, they apparently made it the basis for their company logo.
They run the mill and have grinding demonstrations on the weekends. Make sure to catch one. Seeing the mill operate is very impressive.