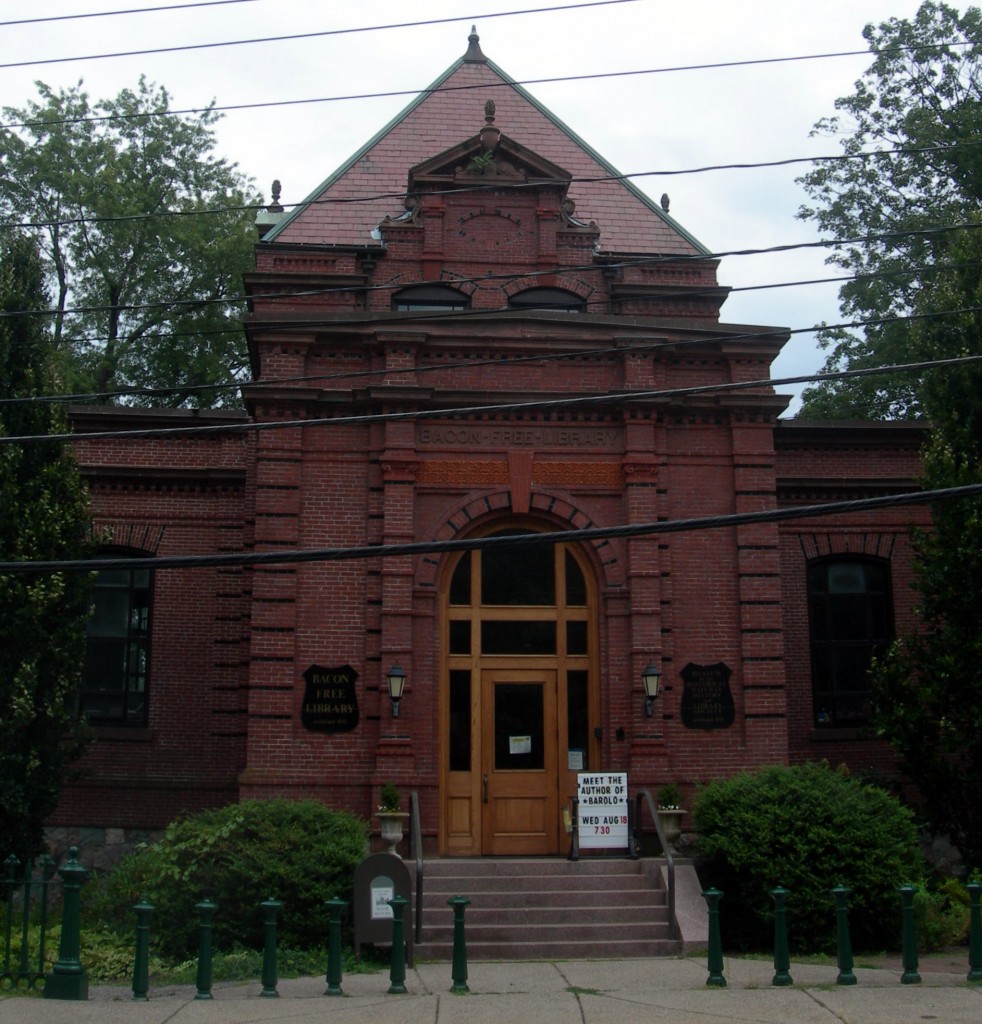 The Bacon Free Library was established in 1880, sitting next to the flow of water over the Natick Dam on the Charles River.
Feel free to insert your own joke about the banning of pork products in the library. Bacon refers to the Bacon family that used to have an extensive farm and a large family in Natick.
This building was a gift to the town by Oliver Bacon who died in 1878. The Natick Historical Society is located in the lower level of the Bacon Free Library.
You can find out more at the website for Naticks' Bacon Free Library.
The library is of the two dozen libraries on the list of 1,000 Great Places in Massachusetts.