The Blue Hills Trailside Museum is the gateway to the Blue Hills Reservation.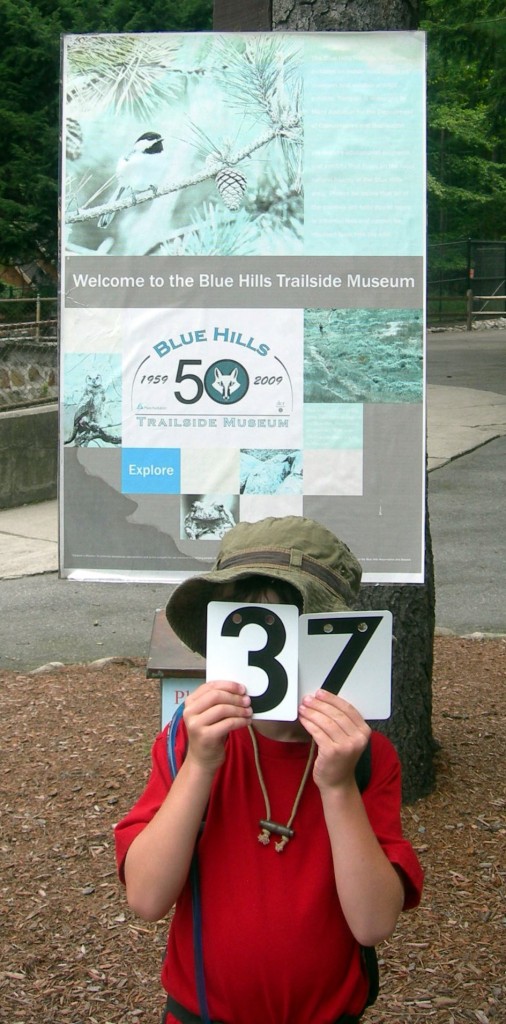 The outside animal exhibits have improved since the Massachusetts Audubon Society took over management of the museum. It shows that they are still subject to the limited budget of the State's Department of Conservation and Recreation. As it says in the Trailside Master Plan "These animals could use a much larger and more interesting enclosure as they require much more enrichment opportunities than this exposed site."
The Son loves raptors, so he was enthusiastic about the snowy owl, barn owl, red-tailed hawks and turkey vultures outside. He was less enthusiastic about the deer.
The exhibits inside the museum were much more interesting than the exhibits outside. They do a nice job of trying to give you some sense of the local ecosystem.
The interior beehive was a big hit. The hive is walled in glass so you can see the bees building the honeycomb, making honey, and wiggling around. There is a tube that connects the hive to an exterior wall so the bees can come and go. It's a hive of activity that will entertain your kids.
The interior layout has lots of information and displays up high for adults and down low for kids. I was staring up an owl, while the kids were looking at the snake below.
As you can see from the picture, this is our 37th stop on our quest to visit the 1,000 Great Places in Massachusetts.
The Trailside was our first stop before we started our hike up to the Blue Hills Observatory (coming tomorrow).