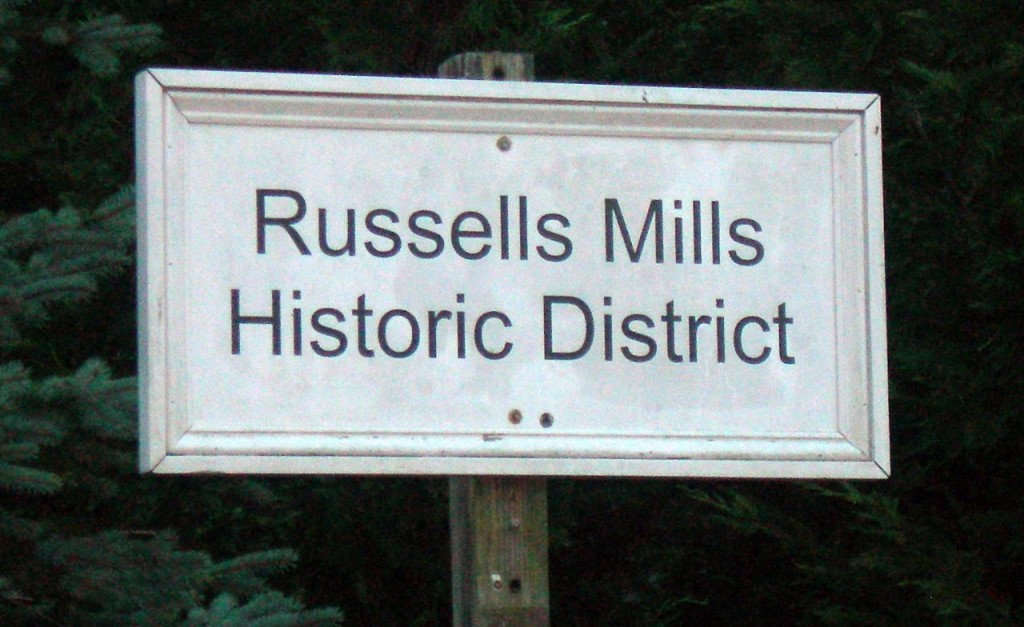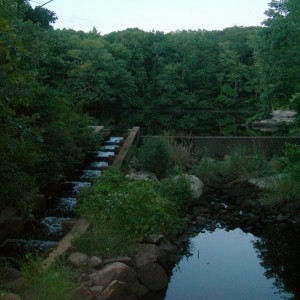 Russells Mills Village Historic District is a historic district located along Russells Mills, Rock O' Dundee, Slades Corner, Horseneck and Fisher Roads in Dartmouth. The district was added to the National Register of Historic Places in 1985.
On March 20, 1661, John Russell purchased his full share of Dartmouth from Myles Standish who had "purchased" the land from the Wampanoag tribe for "thirty yards of cloth, eight moose skins, fifteen axes, fifteen hoes, fifteen pairs of breeches, eight blankets, two kettles, one clock, two English Pounds in Wampum, eight pair of shoes, one ____ t, and ten shillings."
I assume that John Russell is the same Russell of Russells Mills. I found this dammed up pond showing evidence of a past mill in the area. Beyond that, there is not much to attract your attention for a visit. Apparently is was interesting enough to make the list of 1,000 Great Place in Massachusetts.