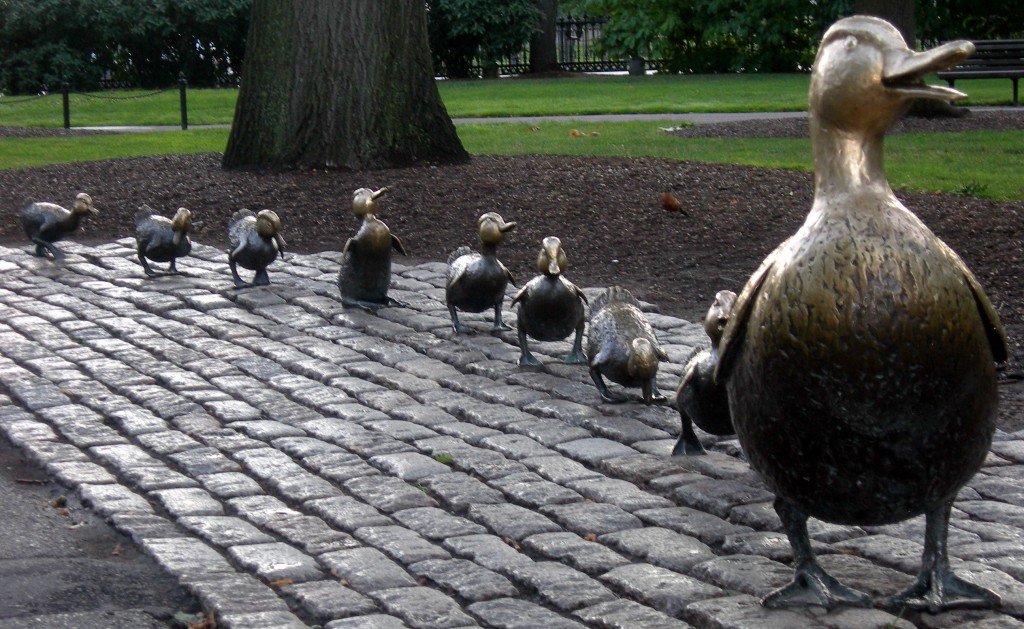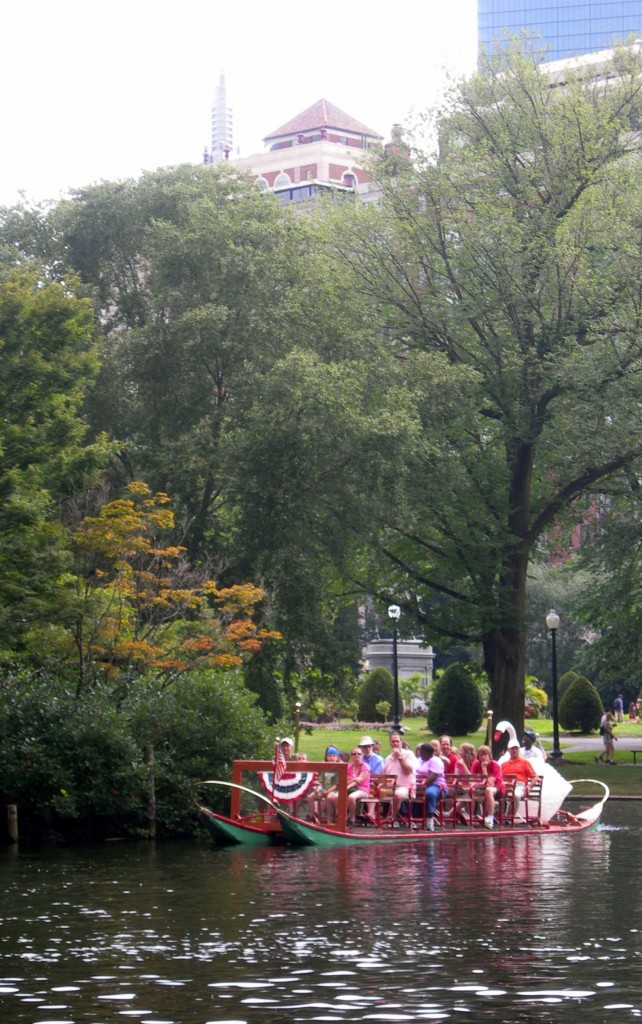 While the Boston Common is a hard-working park, the Public Garden next door is more laid back and luxurious.
The Public Garden was established in 1837 when philanthropist Horace Gray petitioned for the use of land as the first public botanical garden in the United States. That dates it as almost 200 years younger than the Common. The twenty-four acre landscape, which was once a salt marsh in the Charles River's tidal basin.
The centerpiece of the Public Garden is the swan pond and its circling collection of human-powered swan boats. The Swan Boat story dates back to the 1870's when Robert Paget, whose descendants continue to operate the business, was granted a boat for hire license by the City of Boston.
For kids, the highlight is probably the bronze statutes of Mrs. Mallard, Jack, Kack, Lack, Mack, Nack, Ouack, Pack, and Quack. The statue by Nancy Schön brings Make Way for Ducklings
to three dimensions. You can see where the bronze has been polished by kids riding the statues.
It's easy to see why the Public Garden is on the list of the 1,000 Great Places in Massachusetts.