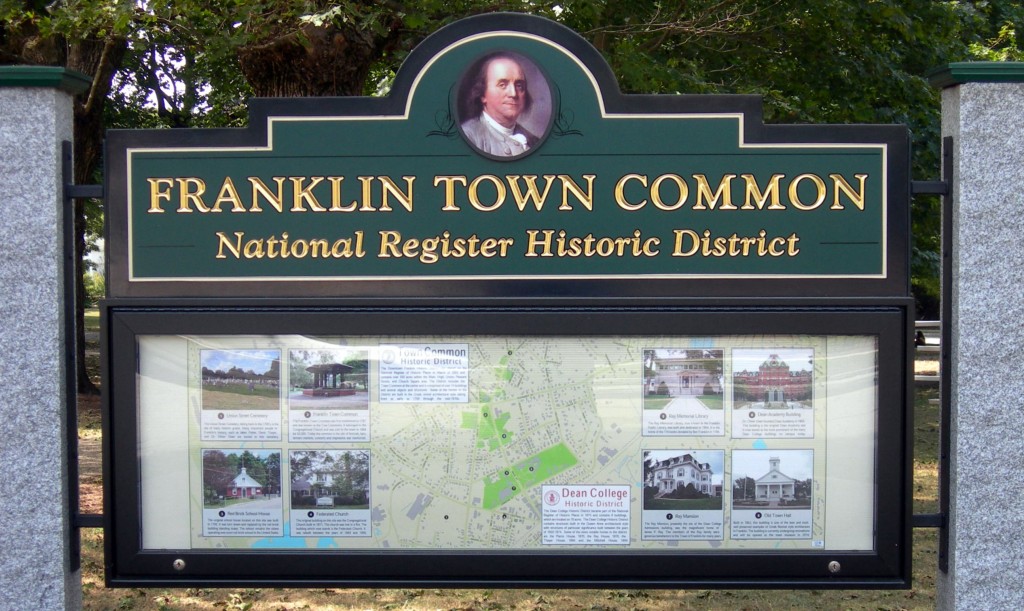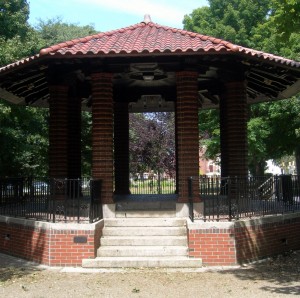 Franklin's town common was established in 1787 as a place for the townspeople to let their cows graze. It was the local Congregational Church that first owned the land. They sold it to the town in 1868.
The common and its surroundings were placed on the National Register of Historic Places in 2005. The historic district includes the common itself and over 74 other buildings, objects, and structures.
The brick bandstand on the Town Common was dedicated in 1917 and contributed by the Hayward family.
It's historic enough, green enough, and good enough to make it onto the list of 1,000 Great Places in Massachusetts.