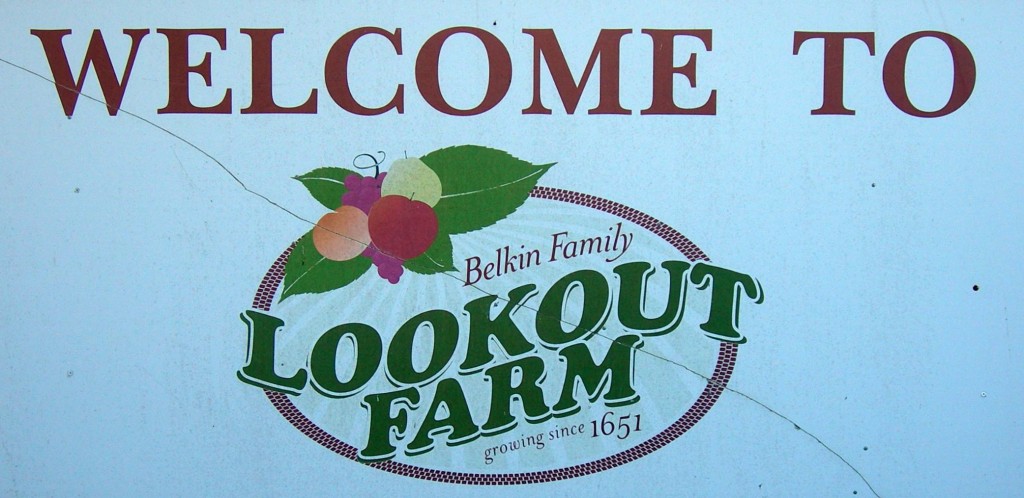 I've ridden by the Belkin Family Lookout Farm dozens of times and have been meaning to stop and explore. From the road you just see the farmstand and it doesn't seem like much.
You would be mistaken. The farm owners apparently sold off the lots with road frontage over the years. There is 180 acres of beautiful farmland tucked in behind the farmstand.
One of the reason I've been visiting the 1,000 Great Places in Massachusetts is to get off the couch and take the kids (and myself) to new places. Lookout Farm should definitely be on you list of places to visit with your kids.
There is plenty of U-pick with great looking apples, peaches, and plums. They grow their trees in the espalier method so the trees are shorter, making it easier for kids to pick the fruit.
They also have a great children's play area. We were there for a birthday party. The area had climbing structures, petting zoo, pony rides, camel rides, a maze, a tram, and a maze.