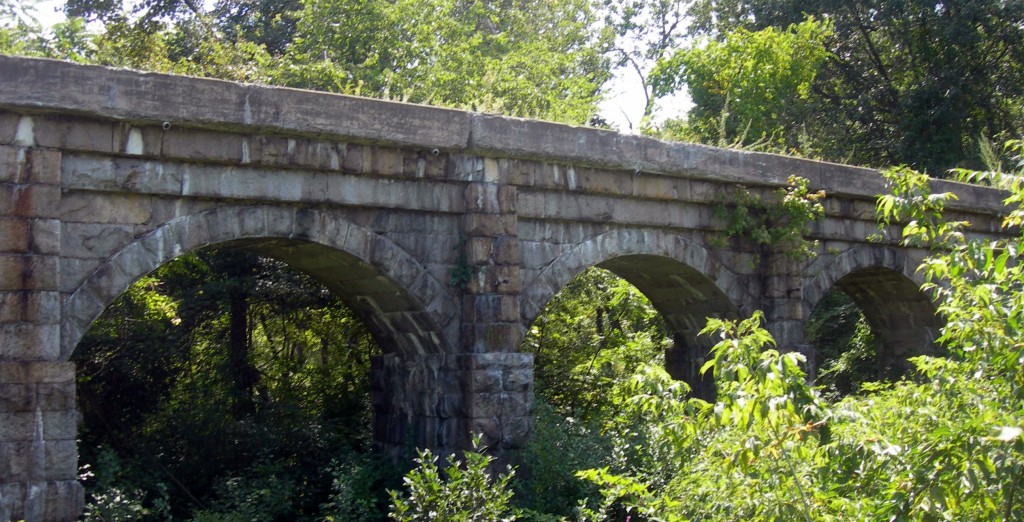 I'm not sure what to say about this entry on the 1,000 Great Places in Massachusetts.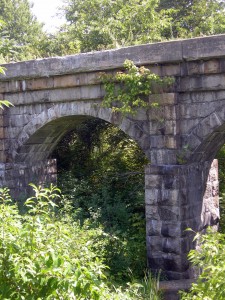 The sole entry for Holliston is the "Arch Bridge." Is this really the greatest place in Holliston? It's an unused bridge in a swamp.
Don't get me wrong. It's a good-looking bridge. At least is was. According to the Town of Holliston, the Arch Bridge is one of only three 8-arch bridges in the Commonwealth. It was constructed in 1847 from local granite.
If you happen to be in Holliston, take a turn down Woodland Street and admire the Arch Bridge as it spans the Boggastow Brook.