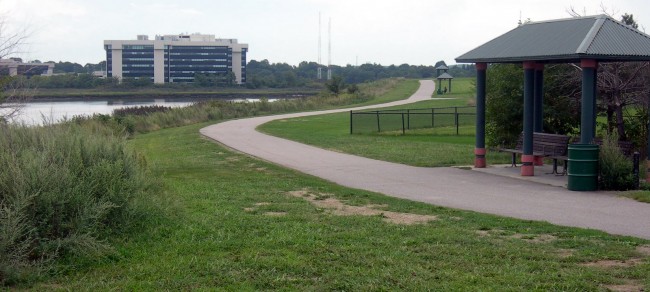 The Neponset River Greenway is a plan to connect existing and proposed Boston parkland stretching across Hyde Park, Mattapan and Dorchester and the Town of Milton. When complete, the Neponset River Greenway will be a ten mile multi-use recreational trail from the mouth of the Neponset River to the 894-acre Fowl Meadows at the city limits. The Greenway will also connect to the 5,800-acre Blue Hills Reservation, the largest open space within thirty-five miles of Boston.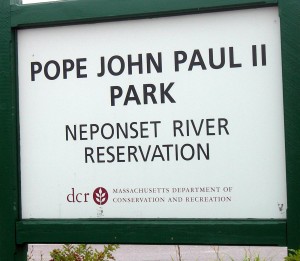 The most accessible part of the Greenway is the Pope John Paul II Park on the mouth of the Neponset River. The park consists of three former uses: the former drive-in movie site,
the former Hallet landfill site, and a former lumber yard. The old Hallet Landfill site had pollution in the soil that could run into the river, so four feet of clay and soil was added as a protective layer.
The Neponset River Greenway may be a bit premature to be on the list of 1,000 Great Places in Massachusetts because it's not done yet. But the pieces that are in place are great places.