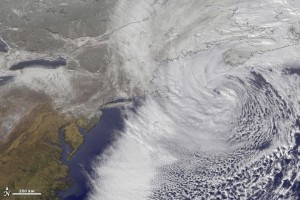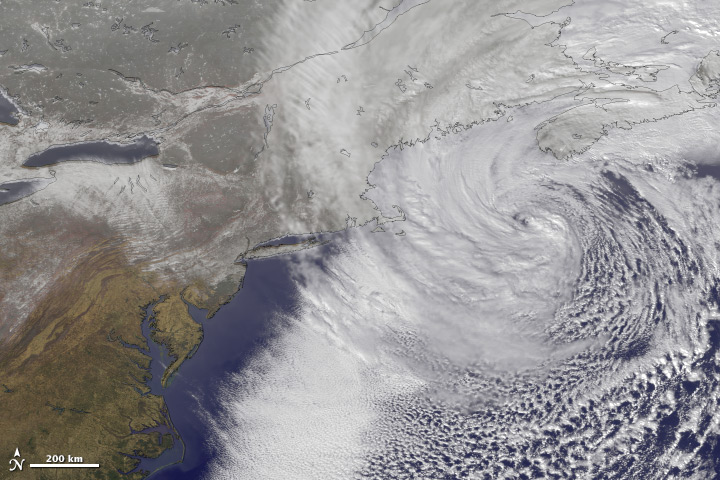 Living in the Northeast, I've been inundated with pictures from the blizzard. It may not have met the technical definition of a blizzard, but it was still one of the ten biggest winter storms to hit Boston in decades.
The central pressure of the storm fell to 971 millibars at 7 a.m. on February 9, a level usually recorded in category one hurricanes. Hurricane-force gusts were recorded in 12 locations, including 83 miles per hour at Cuttyhunk Island in Massachusetts and 82 mph in Westport, Connecticut.
The movie below shows the development of the storm over as captured by the GOES-13 (or GOES-East) geostationary weather satellite.  The time-lapse animation is made up of images taken every 15 minutes from 12:01 p.m. EST on February 7 to 11:15 a.m. on February 10. You can watch the weather front near the Great Lakes merge with a weather front moving up from the southeastern United States, colliding into one massive storm with the counter-clockwise rotation characteristic of a nor'easter.