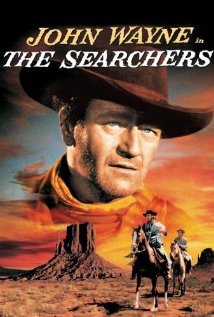 John Wayne is at his most "John Wayne-ish" in this classic western from John Ford. Wayne plays a middle-aged Civil War veteran who spends years in western Texas chasing the Comanches who abducted his niece. He rides on his quest with his adoptive nephew.
This is a great movie to add to your Netflix queue.
The film's scenery is stark, desolate, and beautiful. The sandstone buttes of Monument Valley puncture the horizon in every exterior shot.
In 2008, the American Film Institute named The Searchers as the greatest Western of all time. AFI also rated it 96 in the top 100 movies of all time and rose to 84 in the 2007 edition of the list.