We put back in the Concord River where we had last left. "We" this time also included Natascha.
She took the little yellow kayak, I took The Girl in the big red kayak, and The Boy took a rental to paddle by himself.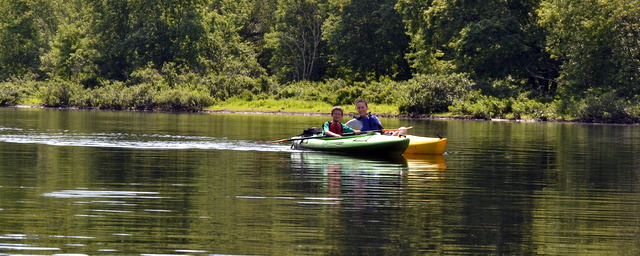 The weight balance is far off in the red kayak with me in the back and The Girl in the front. 

The Concord River continues it slow flow through Billerica towards Lowell. The day was partly cloudy with almost no wind. The river was glass smooth at times.
Of course there were plenty of birds to see. <Insert obligatory picture of waterfowl.>

What we did not expect to see was a killer frog.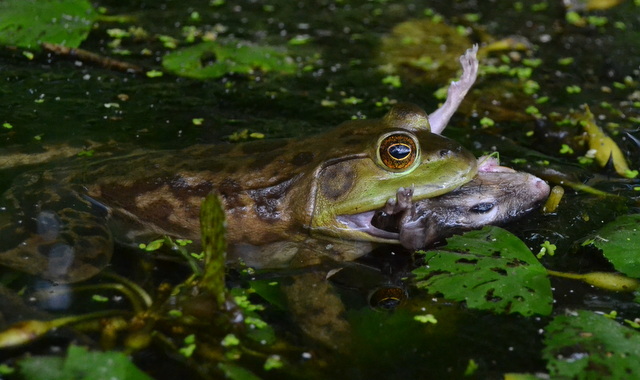 I had read that bullfrogs were carnivorous, but I had never seen one eating a mouse before. Until now.
The end point was the Faulkner Mill in North Billerica.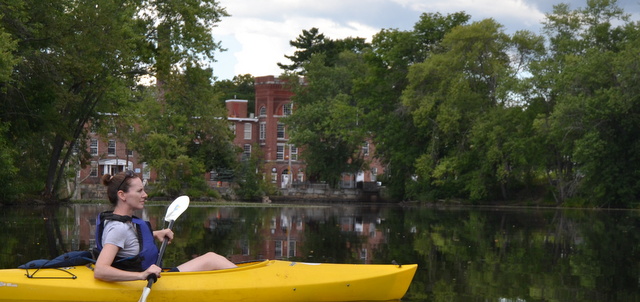 Dams at this location can be traced back to the late 1600s, at first to control flooding and grind corn.
This is also a waypoint for the Middlesex Canal which flowed from Lowell to Charlestown. The mill pond helped feed the canal.