Good morning Cape Cod!
I was tired after biking from Sturbridge to Bourne on Day One of the PMC and from the New York border on the Day Zero ride. Sleep had come easy Saturday night, just not enough of it.
On the cab ride from Cap'n Dave's house we saw a few early risers pedaling in the dark over the Bourne Bridge before the cones were set down. We were back at the Mass Maritime Academy at dawn ready to roll out. Not completely awake, but ready to ride.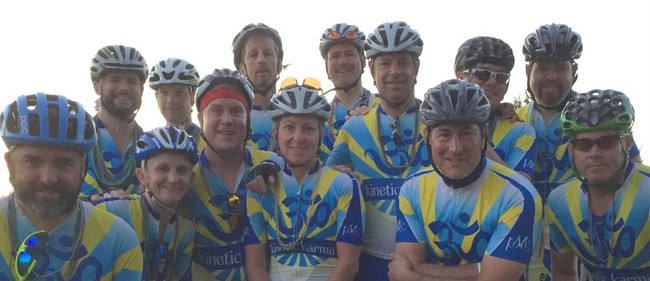 There is a big slowdown as the line of bikes approach the Bourne Bridge. It's tight. There is just enough room to ride two abreast, but no room to maneuver. It's a long climb to get up to the crest of the bridge. Some of the riders ahead of us were up for the task; others a bit less ready.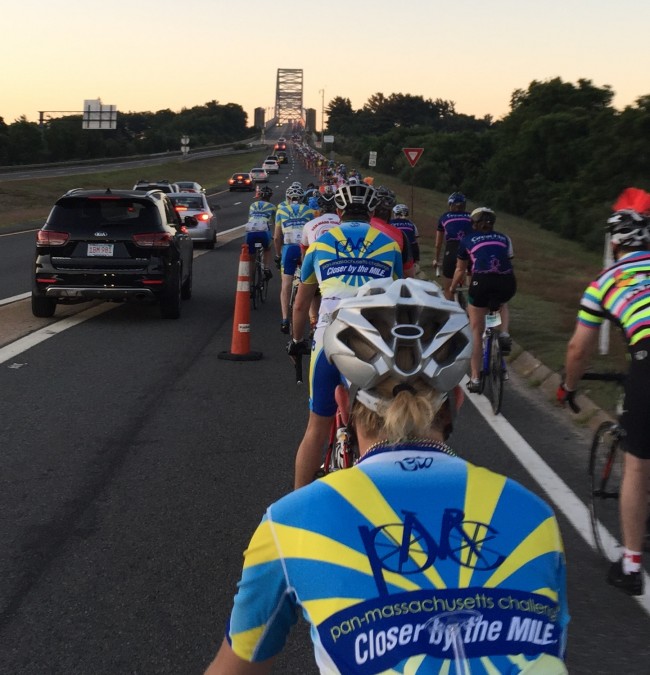 It was a slow descent with brakes on, into the sharp right turn, 270 degrees around and onto the Cape Cod Canal bike path. I pulled onto the front and we strung along a good paceline charging past a few Team Goodwin Procter riders. From there it was the long stretch on the rollercoaster of the Service Road.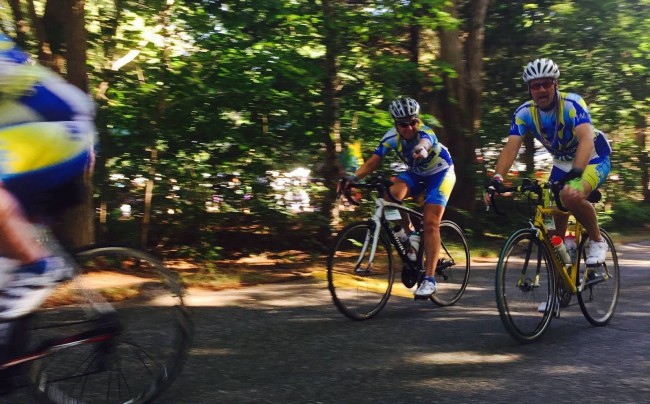 It was a bit of a blur. My legs and mind were tired. It was all about turning the pedals and getting to Provincetown.
Lance's family was kind enough to set up a stop for us in Wellfleet stocked with Twizzlers and Red Bull. Just the recharge we needed.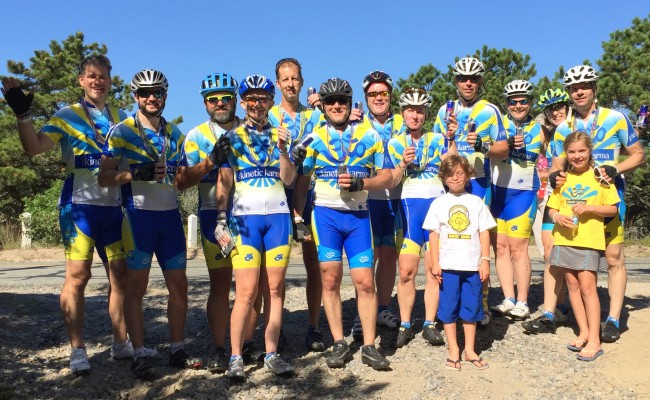 I really needed it. The winds and hills of Truro and Provincetown were grueling after almost 300 miles on the road. But the end was near. I just had to keep turning my pedals.
Time to pull out the champagne flutes. A toast to the crowd at the finish line.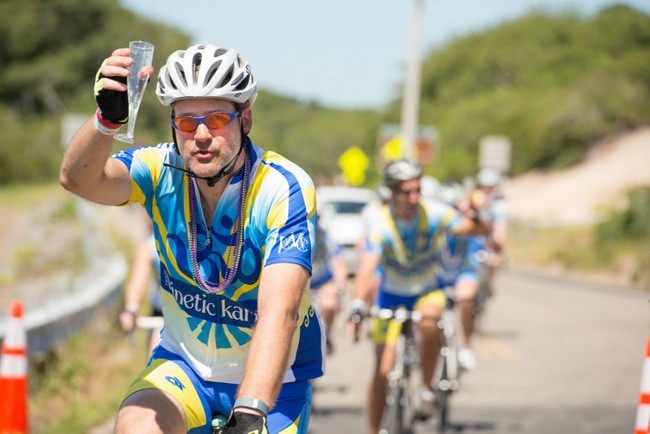 It was gatorade and not champagne in the flutes. I needed electrolytes more than I needed bubbles.
One last team photo to prove that we accomplished the physical task.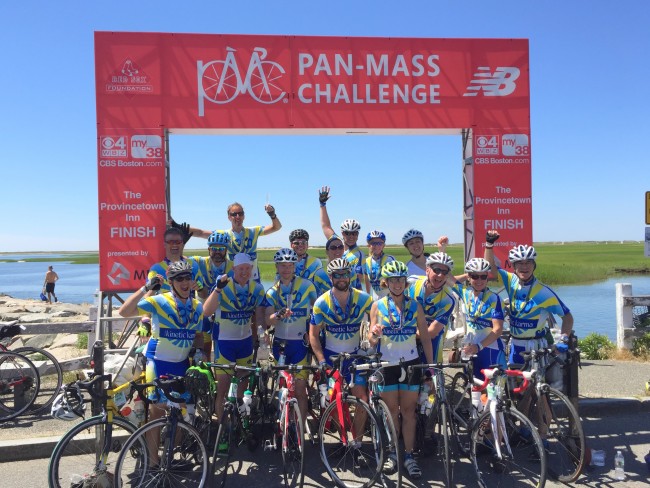 I was able to check into my fundraising account and saw that a few more donations had come in and pushed my fundraising total over $5,000 and Team Kinetic Karma's total to almost $300,000 for the year.
Thank you to all of you who sponsored me on the ride. We are winning the fight against cancer and getting "Closer by the Mile."
Donation are still open through the end of September so there is time to make a donation if you have not done so yet.