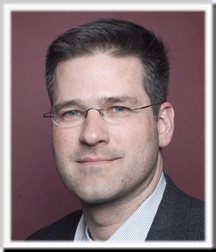 My Employment
I am currently employed as the Chief Compliance Officer at a real estate company located in Boston. I focus on compliance, business ethics, anti-money laundering, anti-fraud, privacy and similar issues.
I was a senior attorney in the Real Estate Group at Goodwin Procter LLP, helping clients invest in real estate through a variety of investment vehicles. I have considerable experience with the use of mezzanine loans and joint ventures to acquire indirect interests in real estate, as well as the use of mortgage loans as an investment in real estate or as a way to extract value from a real estate asset.
In addition to my real estate practice, I was a member of Goodwin Procter's Knowledge Management Department. In this role, I was responsible for developing and implementing tools and resources to identify, create, represent and distribute knowledge for reuse, awareness and learning across the firm. I coached other attorneys and staff on using knowledge resources to facilitate the efficient and effective practice of law.
Professional Blog
I write about compliance and business ethics on Compliance Building.
Speaking Engagements
View of list of my past speaking engagements with links to many of the presentations. (Links to Compliance Building)
Publications
View a list of my publications with links to each. (Links to Compliance Building)
Resume / LinkedIn
You can see my online resume at on LinkedIn: http://www.linkedin.com/in/dougcornelius.