Tag Archives: Pumpkins
My second victim this Halloween: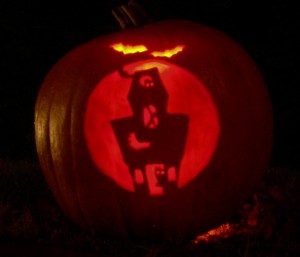 And the Son with pumpkin number 2.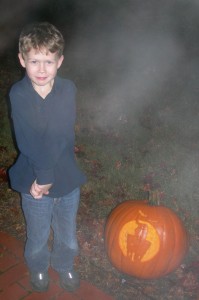 Thanks to the Pumpkin Lady for the Home Sweet Home pumpkin stencil.
I get a little enthusiastic about carving pumpkins. Here is my first victim for 2008:
Thanks to the pumpkin lady for the spider pattern.