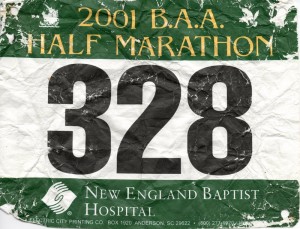 Just for fun, I ran the inaugural half-marathon run by the Boston Athletic Association. The route ran through the emerald necklace up to Franklin Park Zoo and then back to the fens.
A disappointing time of 2:04:43.
I experienced by first repetitive stress injury during the race, hobbling both of my knees.