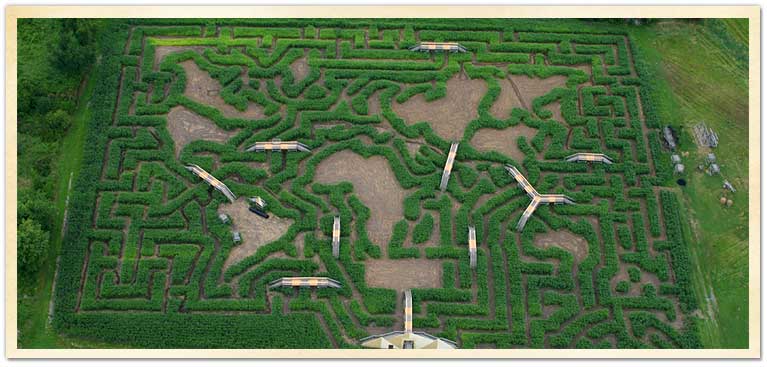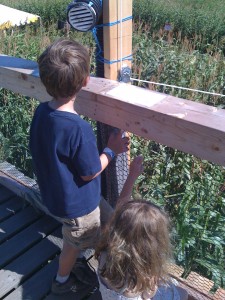 One of the reasons I'm continuing on my quest to visit each of the 1,000 Great Places in Massachusetts is to introduce the kids to new and fun places. A new discovery was Davis Farmland in Sterling. I've passed by the place during the Climb to the Clouds, but never visited.
So I decided to drag along The Son and one of his friends. When presented with the choice of Davis Farmland or Davis Mega Maze, they chose the maze. So we took a right-hand turn instead of a left hand turn. We will have to come back another day to visit farmland.
We had such a great time at the Mega Maze that I decided to turn it into a story for GeekDad: Lost in a Cornfield Maze.