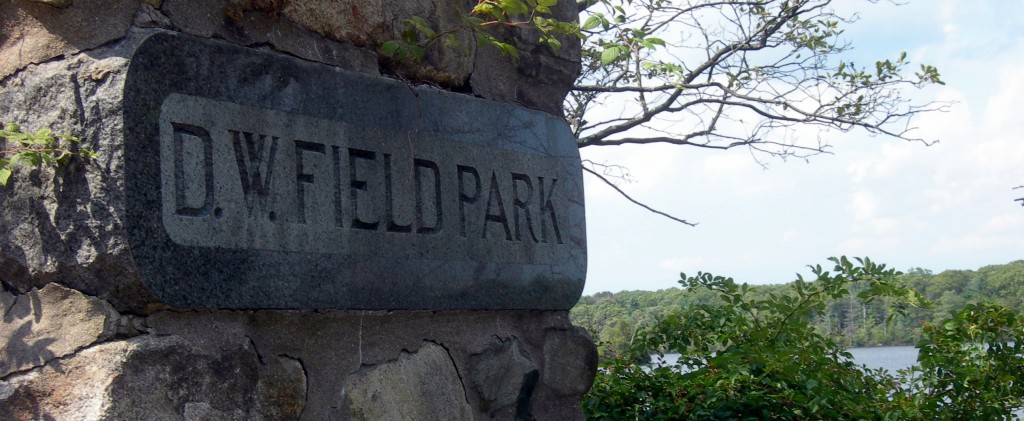 Avon's sole entry in the 1,000 Great Places in Massachusetts in D.W. Field Park. The park actually lies in Brockton and Avon.
During my drive through the park, I noticed that the Brockton half is better maintained than the Avon half.
I spent many hours of my youth in the park and little has changed. The park is a roadway around man-made lakes. Half the roadway is reserved for walkers, runners, and bikers. There is a pleasant waterfall at one end and a few places to sit and feed ducks. That makes it a nice oasis in the urban fabric of Brockton.
Daniel Waldo Field, born on February 18, 1856, was a prominent early 20th century industrialist, primarily in the shoe manufacturing business. In 1925, Field donated to the City of Brockton "for the benefit of all the people of the city" land "to be used forever as a park and parkway".
The park is a pleasant drive, but it sounds like you need to be a little cautious if you get out of your car.