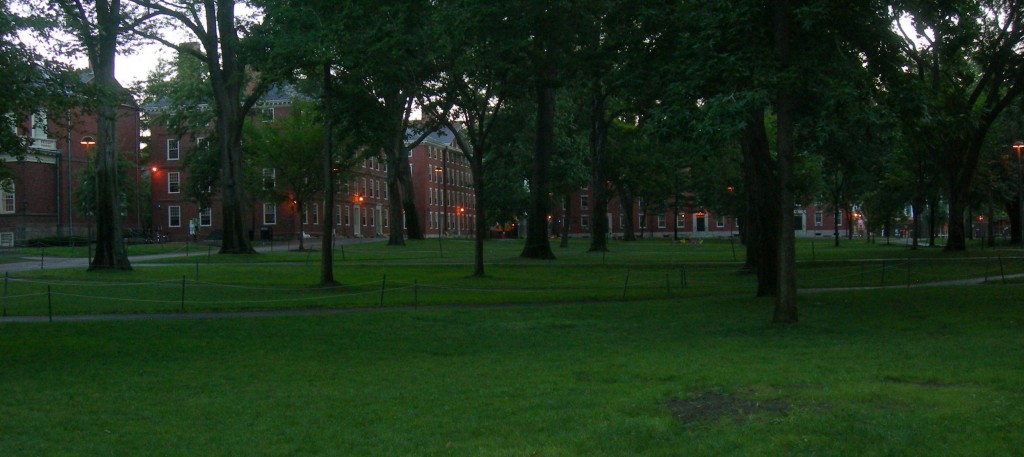 I don't think anyone is surprised that Harvard Yard appears on the list of 1,000 Great Places in Massachusetts. It's the centerpiece of Harvard University, the oldest institution of higher education in the United States. The Great and General Court of the Massachusetts Bay Colony voted to establish the institution in 1636.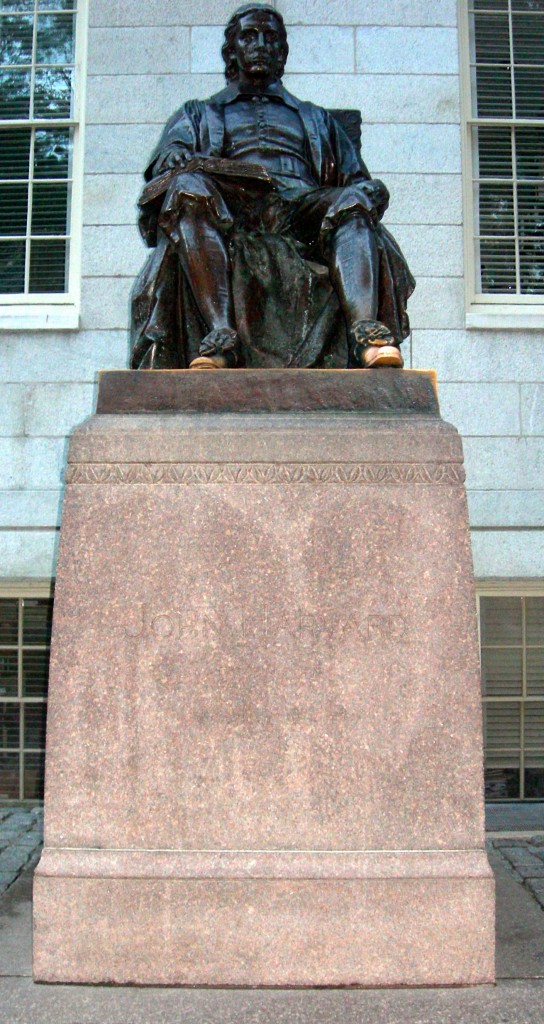 It was named after the College's first benefactor, the young minister John Harvard. When he died in 1638 he left his library and half his estate to the institution. A statue of John Harvard stands today in front of University Hall in Harvard Yard. Rubbing his foot for good luck is long standing tradition. (You can see how shiny his foot is from all the rubbing.)
I stopped by early in the morning. Under the dawn light, there was only one other person around. That young student had the dazed look of not knowing whether it was very early in the morning or very late in the afternoon.