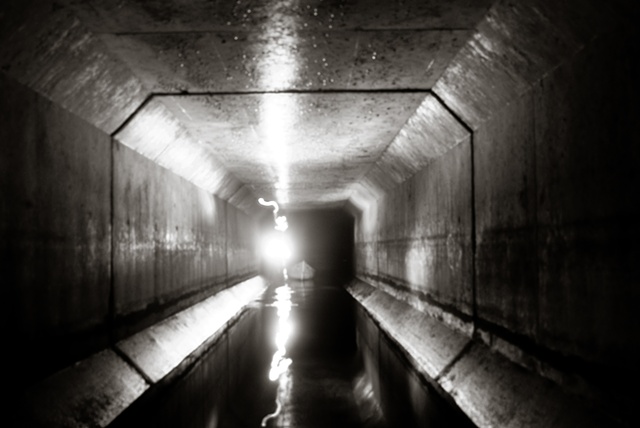 Joe McCarthy's grandfather remembers when the Park "Hog" River used to run through downtown Hartford. But today, it's gone. There are buildings where there used to be a river. Intrigued, Joe looked closer and found the river buried beneath the streets of Hartford.
Joe partnered with fellow artist Peter Albano to map the now underground river and to document their exploration of this underground ecosystem. To help fund their project I backed their Kickstarter project and took a ride with them on their exploration of the underground river.
Joe and Peter took me into this beast of a public works project. At its heart, it's just a river. But it's wrapped in thick concrete and studded with outlets and floodways.
I wrote more about the Hog River Revival and the trip on GeekDad: Paddling Underground: The Hog River Revival.
Artwork from their trips along the Hog River will be on exhibit at the Hartford Public Library's ArtWalk: Peter Albano and Joe McCarthy: The Hog River Revival Collection. The free exhibition opens Friday, December 7 with a reception from 6:00 p.m.–8:00 p.m. and runs through January 20, 2013.