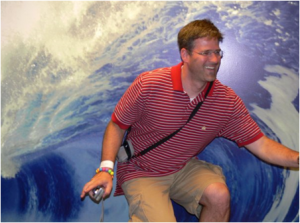 Me
I'm in my thirty-twenties, the husband to a wonderful wife and father to two great kids.
Professional Background
Like many people, I struggle to keep my professional lives separate from my personal life. But if you don't have friends at work, you're doing something wrong. You can read more about my professional side on my professional blog Compliance Building, where I write about compliance and business ethics.
GeekDad
I was one of the contributors to GeekDad. You can read more on GeekDoug.
Elsewhere on the Web
You can also find me:
Please read my disclaimers.